M Sculpture
Interactive kinetic robot exhibit

Directing and Producing
September 2011

Locations: IAA Frankfurt 2011, Tokio Motor Show 2011, Beijing Motor Show 2012


MESO Digital Interiors commissioned me to produce this interactive exhibit and direct the mixed media implementation in VVVV.
This kinetic chromium-plated biest is located in the centre of a LED sphere which serves as a drawing stage. The robot reflects the illumination effects, resulting in a magnificent light display. The user initialises the exhibit by touching the display and then choosing from one of the three main subjects. Through its choreographed movements, the robot shows technical features from the new BMW M5.
This is one piece of a row of exhibits for BMW, that use industrial robots to do brand communication by becoming a character by its kinetic movements.
The project was awarded at the
Red Dot Design Grand Prix 2012
, ADC Silver 2013 and the German Design Award 2014.
See the
Project page
for more details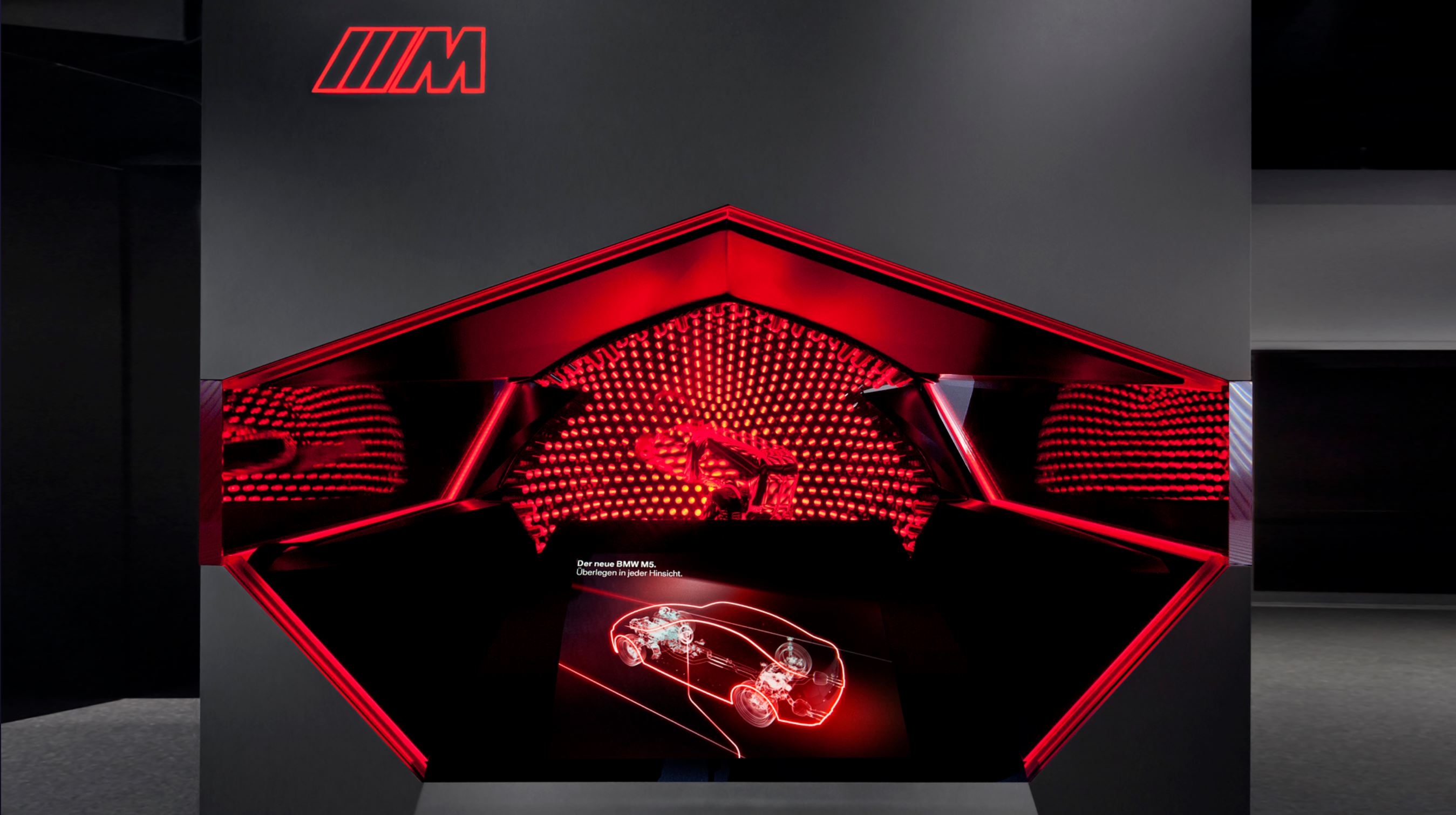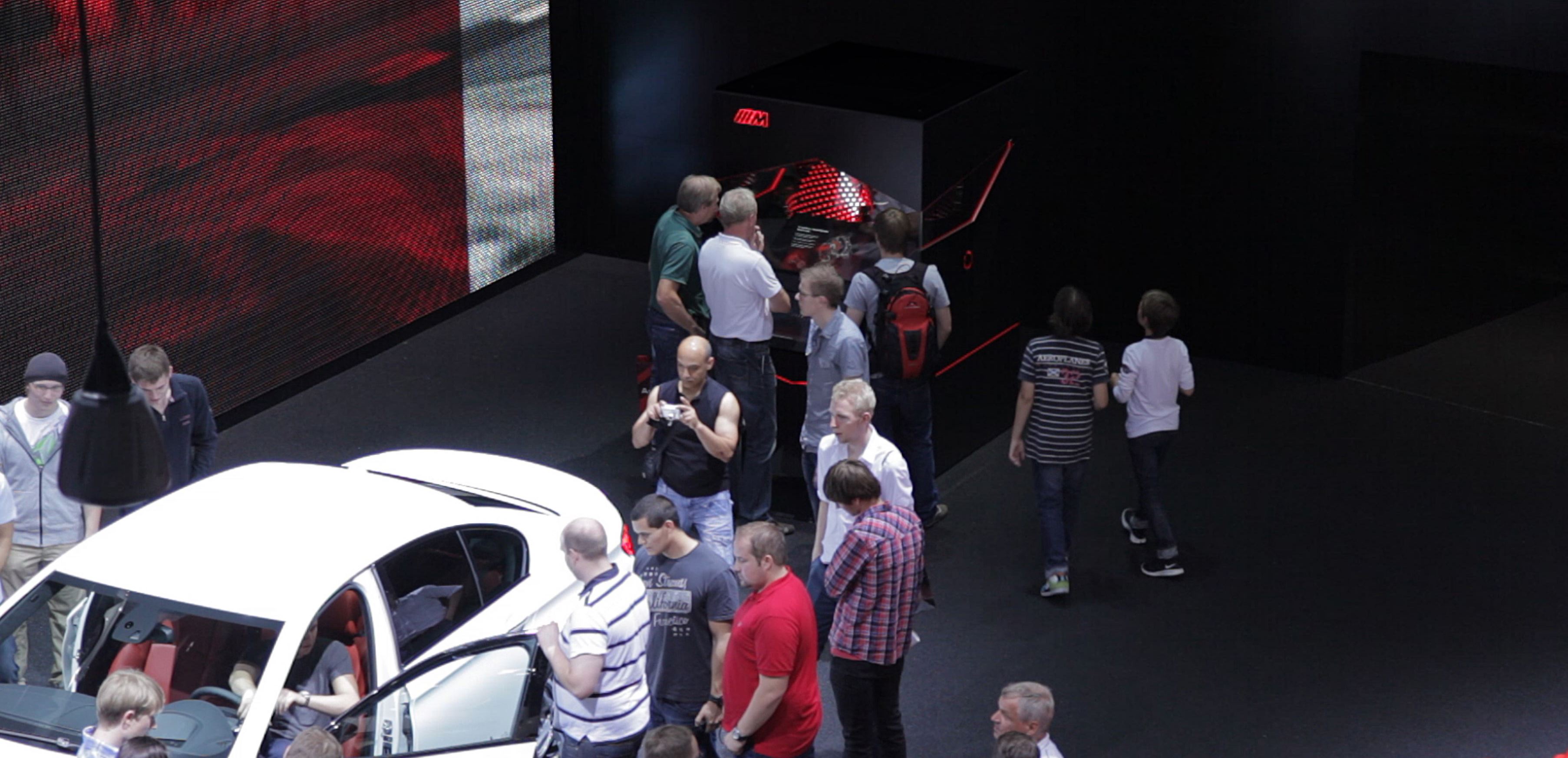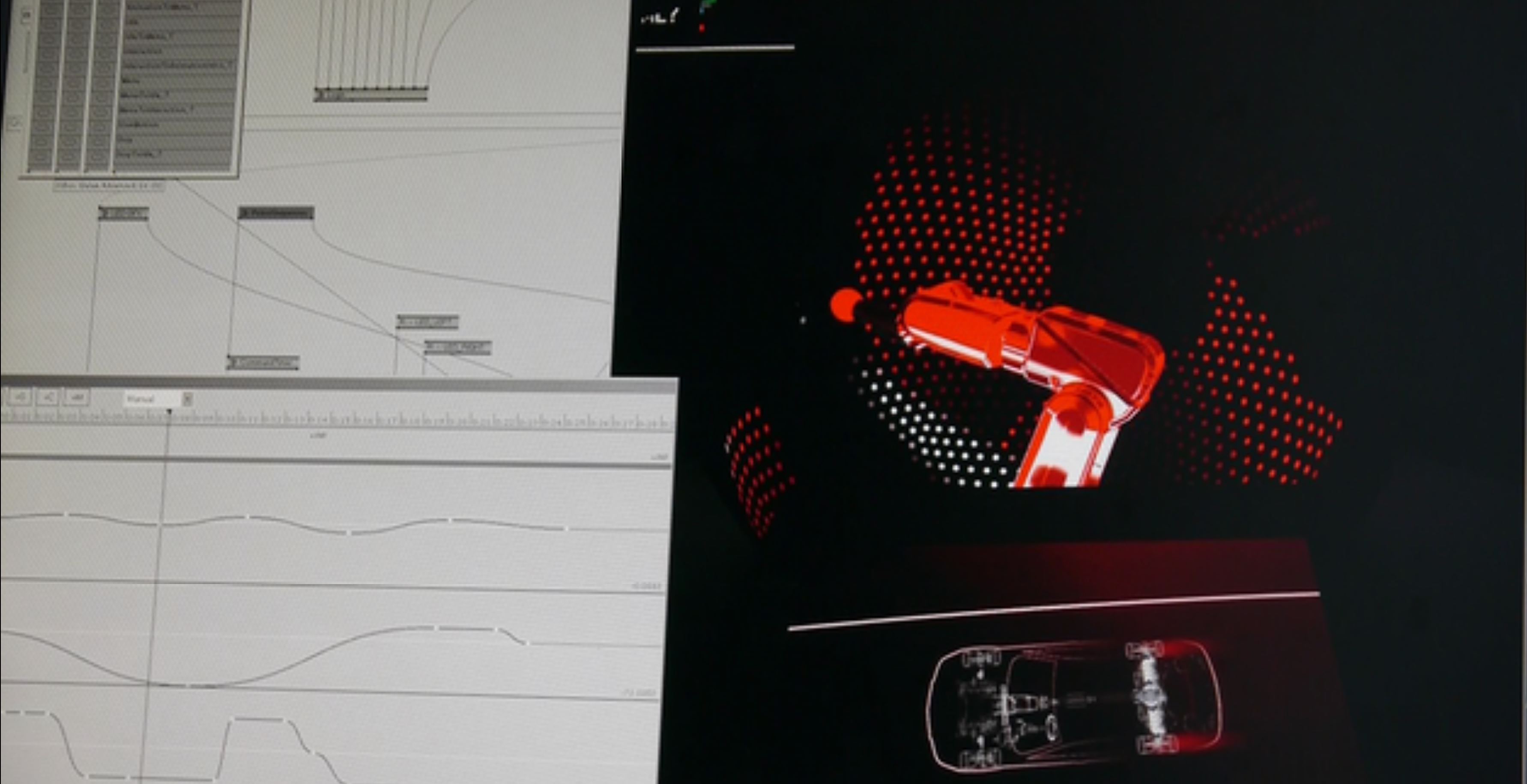 Credits
Client: BMW AG, Munich
Contractor: MESO Digital Interiors
Partner: MKT AG, Mutabor Design
Photos: MESO Digital Interiors & Ken Schuchtmann